Tennessee Performing Arts Center - Andrew Jackson Hall | Nashville, Tennessee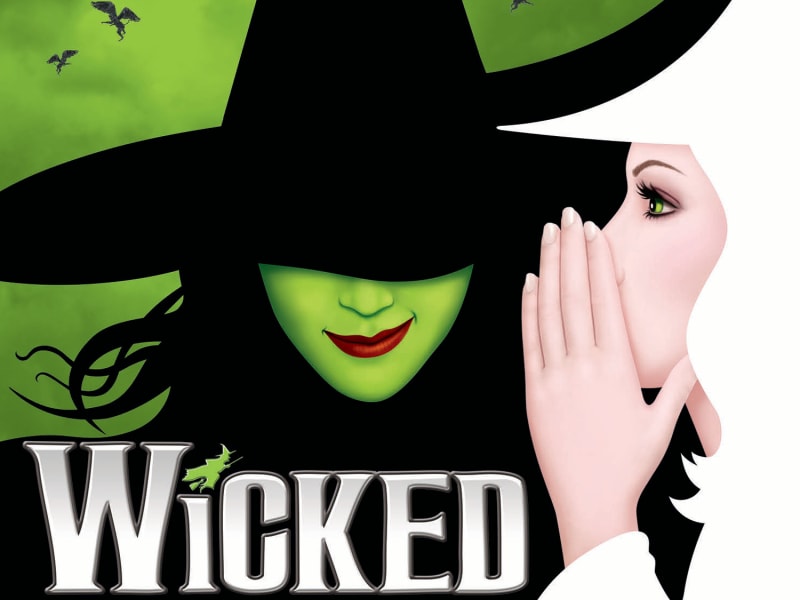 Speaking of Doctor Dillamond, did we mention that he also happens to be, well, a goat? Ironically, his wig is made up of yak hair, and it's just one of about 120 wigs used in the performance. There are also stunning animal masks that take hours to apply onto the actors' faces, often till they go numb! All the girls will be in love with Glinda's bubble dress, which has 20 different types of sequins and almost 100,000 sequins all in all! Not to be beaten, Elphaba's Wicked Witch skirt takes the costume team three weeks to put together and she goes through four of them during the show! So come and be transported to a magical world at the Tennessee Performing Arts Center in Nashville!
Tickets are obtainable now for Wicked! Only at the stunning Tennessee Performing Arts Center in the city of Nashville on the Wednesday 11th October 2023. This is the origin story for the Land of Oz, beginning way, way before the famous Dorothy and her ruby slippers crash-land in the land of Oz, with the teen witches Elphaba and Galinda at the magical Shiz University, and how their conflict turns into a very unlikely friendship. Oh! The wonderful Wizard of Oz! Except he's not that wonderful really… When Elphaba first meets the Wizard, she immediately realizes that he is a charlatan and a charlatan, and through a series of unfortunate mistakes, she is forced to escape the Emerald city. In her absence the Wizard frames Elphaba and convinces young Galinda, her old BFF to go up against her! Oh, the drama! Not to mention that Elphaba and Galinda are both in love with the same man too! Come on, grab your tickets to this massively dramatic, magical love story. Its got wicked witches, flying monkeys, all your old friends including the Tin-man, the Scarecrow and that plucky Lion! Wicked! Only at the fabulous Tennessee Performing Arts Center in the enchanted city of Nashville! It's going to be a magical show!